MEET THE PRINCIPAL
| | |
| --- | --- |
| | Welcome to Liberty Park Elementary, home of the Patriots! We appreciate you visiting our website and encourage you to check back frequently. |
| Jason Brooks | |
Follow us: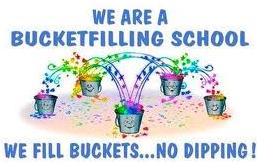 Ashley Watkins gave up a book that she truly wanted for a cheaper book so she could help a classmate get something SHE really wanted but that was out of her price range. Ashley gave her money to her classmate to buy the more expensive book. Thanks, Ashley, for making Liberty Park the kind of place where people pay it forward!

Printer Cartridge/Toner Recycling - Liberty Park's Dad's Club is recycling printer/toner cartridges for both recycling efforts and to raise funds for Dad's Club.
News and Announcements
Students in the 1st grade classes at Liberty Park virtually visited an elephant sanctuary in Tennessee in conjunction to a non-fiction unit they were doing in class. The elephant sanctuary is our Nation's largest natural habitat for African and Asian elephants. Liberty Park students had been reading the non-fiction story "Tara and Bella" about a stray dog and an elephant that became best friends. Students were very excited to actually meet Tara from the book and ask her keeper all about what she likes to do for fun and what she eats. The students even got to see and hear about Tara's 40th birthday party which was this past Valentine's Day.
PARENTS ARE THE CORE
Throughout the 2013-2014 school year, sessions will be offered for parents. Topics include UNDERSTANDING YOUR CHILD'S REPORT CARD, HOMEWORK TIPS, DISCIPLINE, and SPECIAL NEEDS. Parents who register in advance may enroll their school-age children in PAC KIDS – Pizza and Computers, which includes free pizza and special planned activities using the school computer lab. Sessions were held on September 19th and November 7th. Remaining session are from 6:00-7:30 p.m. on Thursday, April 17 and Monday, May 12. Watch for information to come home with your student.
PAC KIDS
Liberty Park students whose parents are registered for PAC (Parents are the Core) are eligible to participate in PAC KIDS. (PIZZA AND COMPUTERS). Evening sessions will be held throughout the 2013-2014 school year. Students will enjoy free pizza along with fun activities using the school computer lab such as playing educational games, improving academic skills through educational practice, and creating original art and documents.
Past presentations, resources, and more information can be found by clicking here>>>
TEXAS ROADHOUSE NIGHT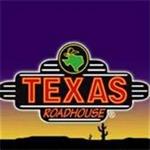 Liberty Park is fortunate to have a partnership with Texas Roadhouse, 1405 N Shadeland. On designated nights, 10% of your bill goes back to Liberty Park. Watch for our next date.