EDIT MAIN
Liberty Park is proud of the efforts of our PTA. Our PTA board has encouraged all parents and community members to become a Piece of the Puzzle in our student's lives. By becoming a Piece of the Puzzle our PTA encourages our community that it takes a village to raise and educate each and every child. Our PTA sponsors multiple fundraisers throughout the school year to provide funding for various student activities.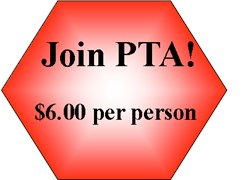 Here are some of the activities your PTA sponsors (or co-sponsors) for the students and teachers at Liberty Park Elementary:
Teacher School Supplies
Warren Community Fest
Holly Jolly Fest
Grade Field Trips
Back to School Night
Warren Wellness Extravaganza
Night at the Arts
School Supplies and Uniforms
Principal's Fund
Dean's Fund
Liberty Park PTA's Kids Club
Movie Nights
CORE Carnivals
Liberty Park Garden
Liberty Park Dance
Music Performances
Teacher & Staff Appreciation Days
Here are some of our fundraising activities:
Box Tops for Education
Movie Nights
Membership Drives
Roller Saking Parties
Fall Fundraising Sale
Holly Jolly Fest
Chuck E Cheese Night
Texas Roadhouse Night
Fro Yo Fridays
You can always sign up to join our PTA any time during the year. For more information, please contact us at pta.libertypark@gmail.com. If you provide us with your email address, we will send you emails about upcoming events and important notifications that we receive from the school, Indiana State PTA, and more!
Liberty Park Dads Club
Our club was developed to help promote unity among Liberty Park Elementary students and their dads/male role models, by sponsoring functions and activities for their enjoyment. Our goal is for fathers/male role models to develop a closer relationship with their kids & to have our children realize that we value their education. Membership is voluntary and open to any father or male role model of a Liberty Park Elementary student.
We are currently in a rebuilding phase. So if you are interested in helping us get the Dad's Club back up and running at Liberty Park, please contact Mr. Brooks at 317.532.1850.